Here are some tips for caring for your teeth and gums while wearing clear aligners:
Brush your teeth at least twice a day with a soft-bristled toothbrush and fluoride toothpaste.
Floss daily to remove food particles and plaque from between your teeth and along the gumline.
Rinse your mouth with water or mouthwash after eating or drinking to remove food particles and bacteria.
Wear your aligners for at least 22 hours a day, as prescribed by your dentist.
Remove your aligners before eating or drinking anything other than water, and brush your teeth before reinserting them.
Clean your aligners daily with a clear aligner cleaning solution or by brushing them with mild dish soap and lukewarm water.
Avoid eating sticky, hard, or sugary foods that could damage your aligners or promote tooth decay.
Visit your dentist regularly for check-ups and cleanings.
By following these care instructions, you can help ensure that your teeth and gums stay healthy and your clear aligners are effective.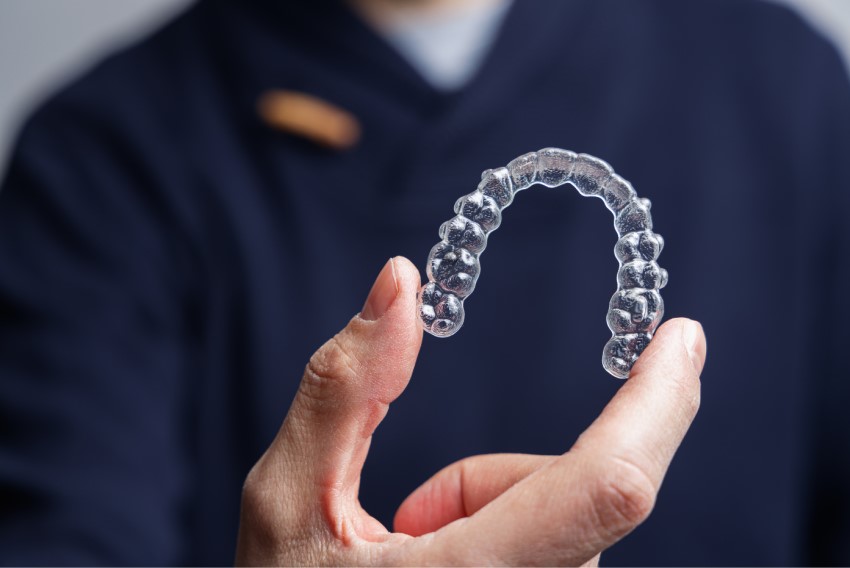 Complimentary Orthodontic & Implant Consultations

Are you considering orthodontic treatment or dental implants? Trinity Family Dental is happy to offer free orthodontic and implant consultations. Learn how these advanced treatments can improve your quality of life!
Looking for a top rated dentist in La Mesa? You'll be happy to learn that our highly experienced dentists have the experience to keep you comfortable. Contact our team for a consultation today to find out how our team of family and expert dentists can help.
Monday: 8 AM - 5 PM
Tuesday: 8 AM - 5 PM
Thursday: 8 AM - 5 PM
Friday: 7:30 AM - 4 PM
Wednesday & Saturday by appointment only

5308 Lake Murray Blvd. Ste. E
La Mesa, CA 91942