SureSmile® Clear Aligners
Take 30% off or choose over $1000 in total savings.
A customized, comfortable fit from a Top Rate La Mesa Dentist.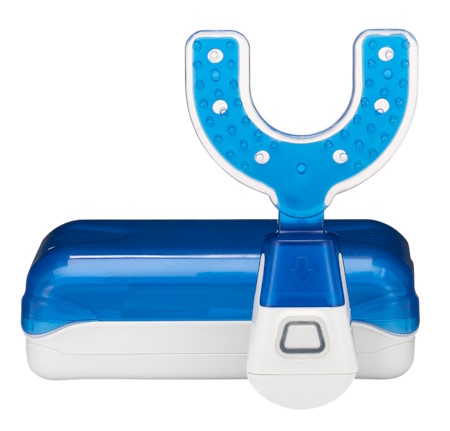 Technology has advanced orthodontics again: Introducing Propel VPro. This new device uses high-frequency vibration to speed up the movement of your teeth to reduce the time it takes to achieve your proper tooth alignment.
You get the VPro device (valued at $500) and the Whitening Home Kit (valued at $169) included at no extra charge!
Clear Aligners for Straighter Teeth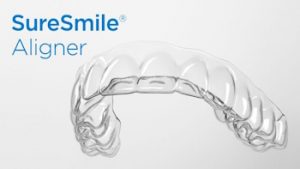 If you are interested in correcting your smile and fixing issues like crooked, gapped, or otherwise malpositioned teeth, but you don't want to get traditional metal braces, SureSmile® from Dr. Timothy Shen at Trinity Family Dental could be one of the best options for you.
This unique method of orthodontic correction uses safe, comfortable, and non-invasive techniques to correct the position of your teeth. It's convenient and affordable, and best of all, nobody has to know that you are correcting your smile!
If you are an older individual looking to correct your smile, or you simply are not interested in traditional braces, and you do not need serious orthodontic correction, SureSmile® is the best way to straighten your teeth and get the smile you've always wanted.
Complimentary Orthodontic & Implant Consultations

Are you considering orthodontic treatment or dental implants? Trinity Family Dental is happy to offer free orthodontic and implant consultations. Learn how these advanced treatments can improve your quality of life!
Looking for a top rated dentist in La Mesa? You'll be happy to learn that our highly experienced dentists have the experience to keep you comfortable. Contact our team for a consultation today to find out how our team of family and expert dentists can help.
Monday: 8 AM - 5 PM
Tuesday: 8 AM - 5 PM
Thursday: 8 AM - 5 PM
Friday: 7:30 AM - 4 PM
Wednesday & Saturday by appointment only

5308 Lake Murray Blvd. Ste. E
La Mesa, CA 91942
5308 Lake Murray Blvd. Ste. E
La Mesa, CA 91942